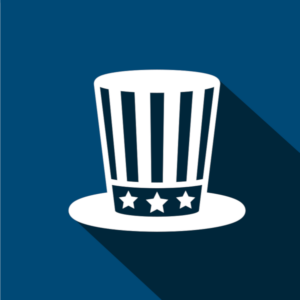 Election day – Tuesday, November 8 – is just around the corner. Many federal, state, and local offices are on the ballot around the Great Lakes region.
Seven Great Lakes states have gubernatorial elections this year. (The exception is Indiana.) Six states have U.S. Senate races on the ballot – Illinois, Indiana, Michigan, Ohio, Pennsylvania, and Wisconsin. All seats in the U.S. House of Representatives are up for election. And numerous state and local offices are on ballots
Voters like you can make sure that the Great Lakes and clean water are part of the election-year conversation. Every office on the ballot will have the opportunity to influence Great Lakes and water issues once elected.
The Great Lakes have long enjoyed strong bipartisan support because people of all backgrounds can see the value of clean water. To protect the lakes, we need to defend existing clean water laws while pushing for stronger, better protections for the world's largest source of surface freshwater. And we must ensure that everyone in the Great Lakes region has access to clean, safe, and affordable drinking water.
Right now, we have an opportunity to encourage candidates to stand up for the Great Lakes and hold them accountable once elected. You can have an impact by using the tools below to join the conversation today.
Your voice and your vote matter. Civic engagement is a critical part of protecting the Great Lakes. Whether it's asking questions at a candidate forum, chiming in on social media, or highlighting water issues in a letter to the editor, your voice makes a difference. People running for elected office pay attention to issues that bubble to the top in all of these venues.
Tips to Get Involved this Election Season
Raise Awareness about Great Lakes Issues
Asking candidates for any office where they stand on Great Lakes issues raises awareness, highlights the issues, and allows us as constituents to hold elected officials accountable once they take office. To get you started, here are five questions to ask candidates for elected office.
What is your number one Great Lakes policy priority?
What policies will you put in place to ensure Great Lakes communities have safe, clean, and affordable drinking water?
If elected, what would you do in your first 100 days in office to protect the Great Lakes for people who live, work and play in the region and depend on them for drinking water?
What will you do to increase much-needed funding for the Great Lakes region's failing drinking and wastewater infrastructure and ensure that no one loses access to water and sewer services because of an inability to pay?
How will you ensure that businesses, from industrial facilities to industrial agriculture, are held accountable for pollution flowing into our waterways?
Telling your story can be powerful and can help to get attention for issues you care about. You can make the questions above your own by sharing personal experiences and by replacing "Great Lakes" with your home lake.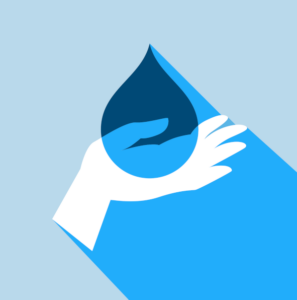 Candidate forums provide an opportunity to engage with individuals running for office and ask important questions about their platforms and positions. Asking questions about how the candidate plans to take action if elected at these events is one way to get water issues into the election-year conversation. Read our fact sheet for more tips on how to find and get involved with candidate forums in your community.
Another important step is to learn about the elected offices on your ballot. Elected officials set program and funding priorities that can lead to better protections for the lakes or leave them more vulnerable to pollution. They oversee agencies that implement clean water laws and regulations. And they make budget decisions that impact Great Lakes programs. Read our fact sheet with helpful tips on how to find out more about the elected offices on your ballot.
Social media can help spread the word about Great Lakes issues and provides an opportunity to connect with candidates for office. By speaking out on social media and sharing information with your network, voters like you can make sure that the Great Lakes and clean water are part of the election-year conversation. Read our fact sheet with tips on how to effectively use social media.
Create Your Plan to Vote and Encourage Others to Vote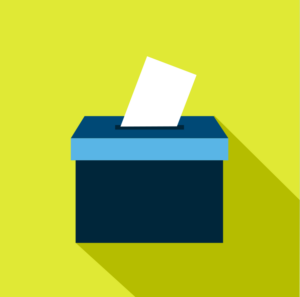 Voting is the most important way for you to have a voice in how our elected officials protect our water. It's important to make a voting plan to be sure your voice is heard on Election Day. Visit our Great Lakes Voter Information Center and enter your address to check the status of your registration. Read our fact sheet with tips on how to make your plan to vote.
Encourage others to vote by sharing the Great Lakes Voter Information Center and help them make a plan to vote.
Note: As a 501(c)(3) nonprofit organization, the Alliance for the Great Lakes cannot support or oppose candidates or political parties. However, we can and do, educate candidates and voters on Great Lakes issues.
The post 2022 Midterm Elections: How to Get Involved appeared first on Alliance for the Great Lakes.
News - Alliance for the Great Lakes
News - Alliance for the Great Lakes
https://greatlakes.org/2022/09/2022-midterm-elections-how-to-get-involved/